For 26th Anniversary, We Donated A Specially Equipped Devices For 4 Children With Cerebral Palsy.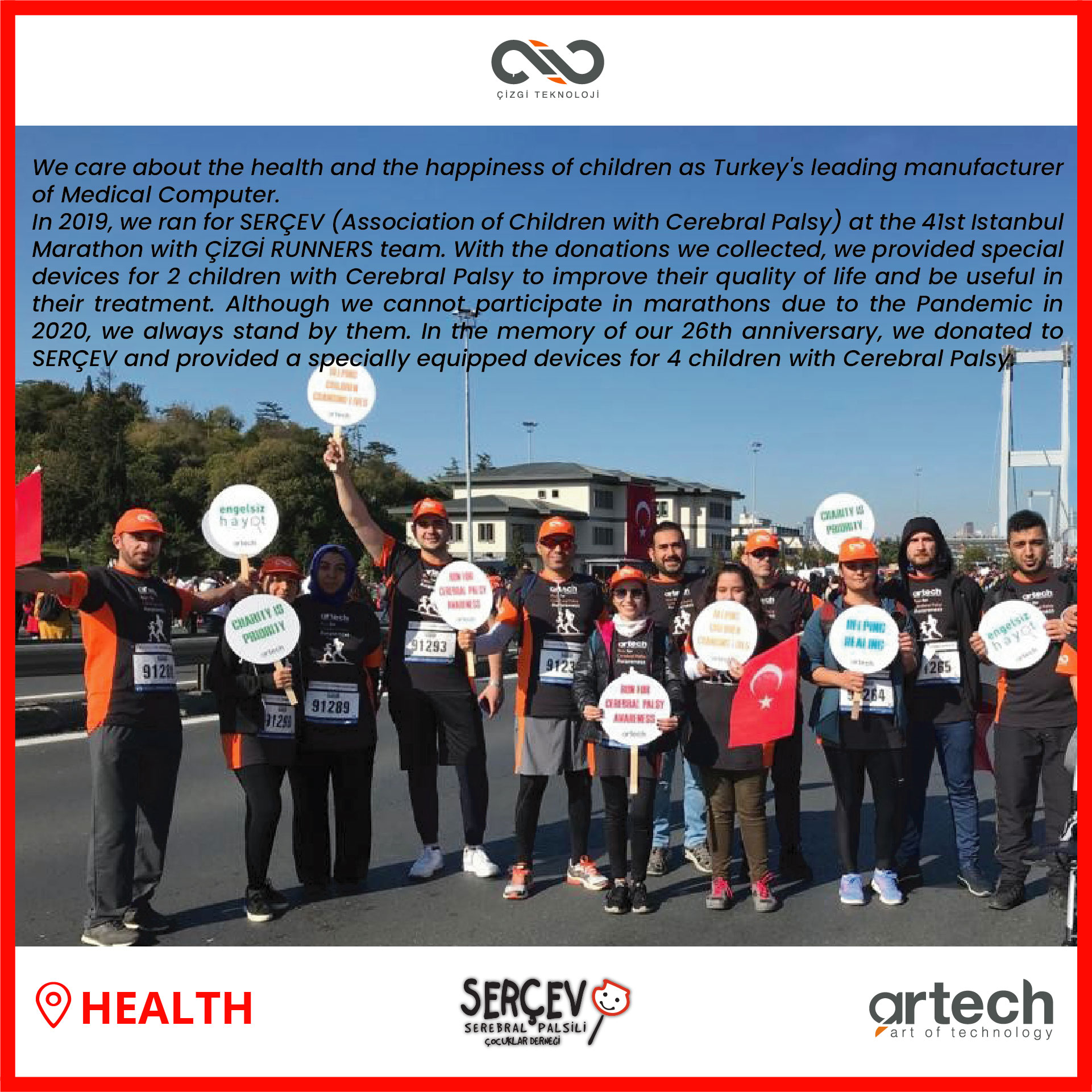 18/09/2020
We care about the health and the happiness of children as Turkey's leading manufacturer of Medical Computer.
In 2019, we ran for SERÇEV (Association of Children with Cerebral Palsy) at the 41st Istanbul Marathon with ÇİZGİ RUNNERS team. With the donations we collected, we provided special devices for 2 children with Cerebral Palsy to improve their quality of life and be useful in their treatment.
Although we cannot participate in marathons due to the Pandemic in 2020, we always stand by them. In the memory of our 26th anniversary, we donated to SERÇEV and provided a specially equipped devices for 4 children with Cerebral Palsy.