Celebrating 27 Years of Success!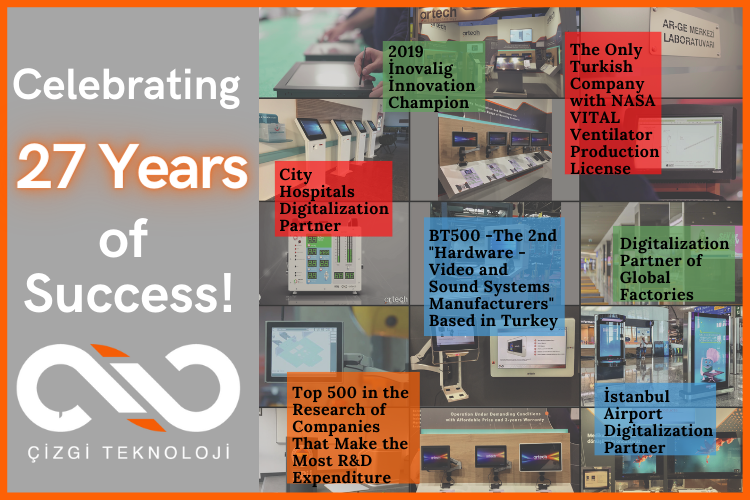 16/09/2021
We are celebrating the 27th Anniversary of our journey that we started in 1994.
As Çizgi Teknoloji, we are proud and happy to have succeeded in being the digitalization partner of the leading companies in Turkey's sector and have created this success with our R&D, production, and marketing skills.
We continue our business approach, our talented and experienced human resources, and the mission of supporting our country's global competitiveness with our domestic production and advanced technology products, always based on providing the highest quality and most reliable solutions to our customers.
As we enter our new age, where many firsts and successes will be experienced; We would like to thank all of our team and stakeholders who have been carrying our brand to the future with confidence for 27 years and dedicating their faith, effort and talent to become a leading company in technology.