Çizgi Teknoloji is Celebrating its 26th Anniversary.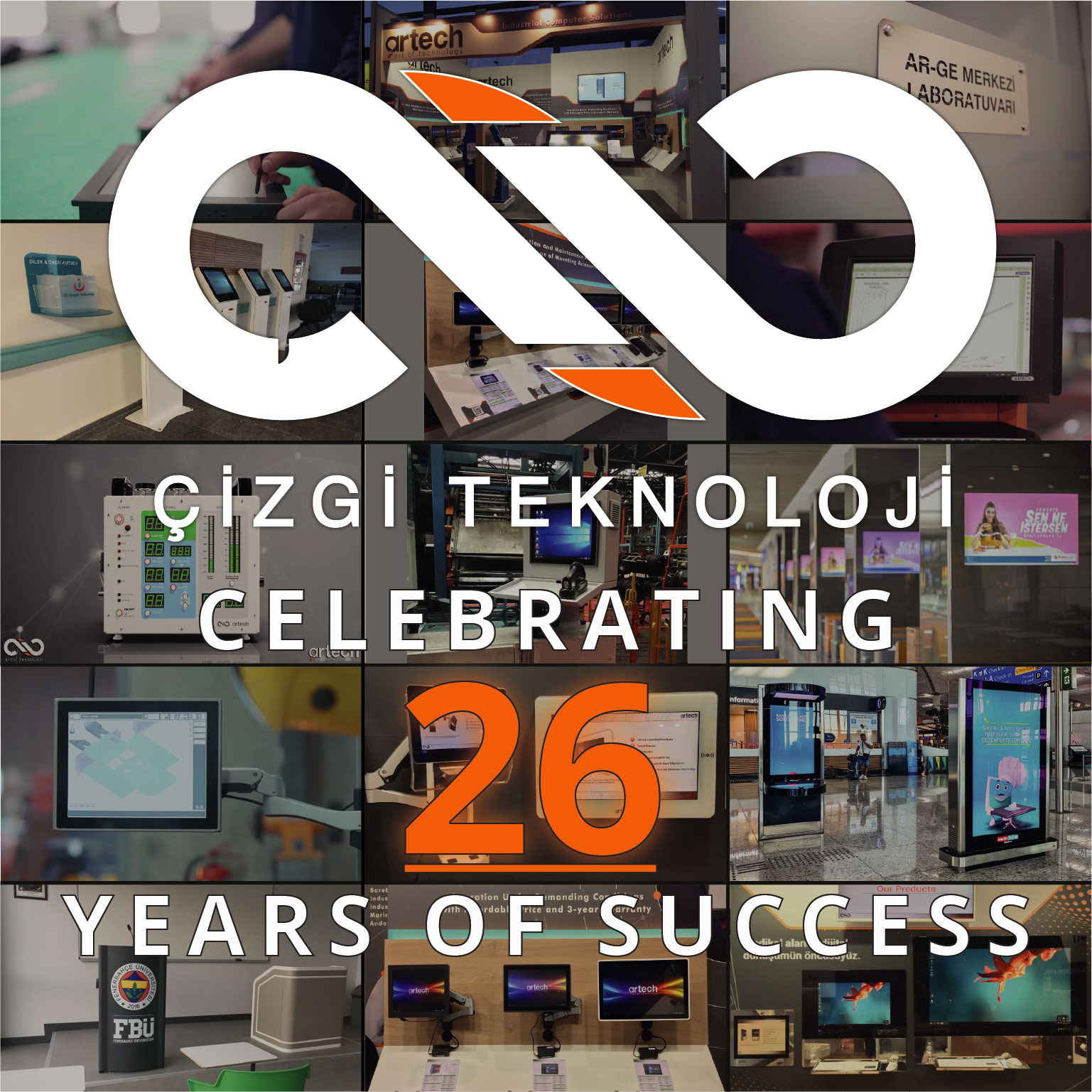 16/09/2020
As Çizgi Teknoloji, we have started our journey in 1994, and today with 26 years of experience, we are proud to be the Turkey's leading Industrial Computer, Medical Computer and Digital Signage & Kiosk manufacturer.
We are taking firm steps forward as a customer-oriented, technology-leading company with our end-to-end services that we provide in R&D, design, production, software, sales and after sales.
With our strong team, we are adding new successes every year. We became the 2nd in the category of Turkey based "Hardware- Image and Sound Systems Manufacturer" in Top 500 Companies - IT sector survey.
We experienced one of the most exciting developments in our 26-year production journey in 2020. We became the only Turkish company to be granted the production license of the respiratory device called VITAL (Ventilator Intervention Technology Accessible Locally), which was developed by NASA engineers in the Jet Propulsion (Caltech) Laboratory in California in 37 days and approved by the American FDA (Food and Drug Administration). Our work continues rapidly in our R&D center with the responsibility of meeting the emergency ventilator need that may arise due to the increasing COVID-19 cases in many countries on a global scale.
In the light of our 26 years of experience, we closely follow the rapid developments in the world of technology. We design and manufacture innovative equipment and products for professional information and communication systems for the medical, military, industrial and service sectors under ARTECH brand, and offer optimum solutions to our stakeholders by developing effective software on these hardware. We continue to work devotedly for the best.
As we enter our new age where many firsts and successes will be experienced; We would like to thank all the Çizgi Teknoloji family, all our stakeholders who chose us, and everyone who took firm steps with us to become a pioneering company in technology.