We Delivered Our Digital Signage Solutions to KUZU EFFECT Shopping Mall.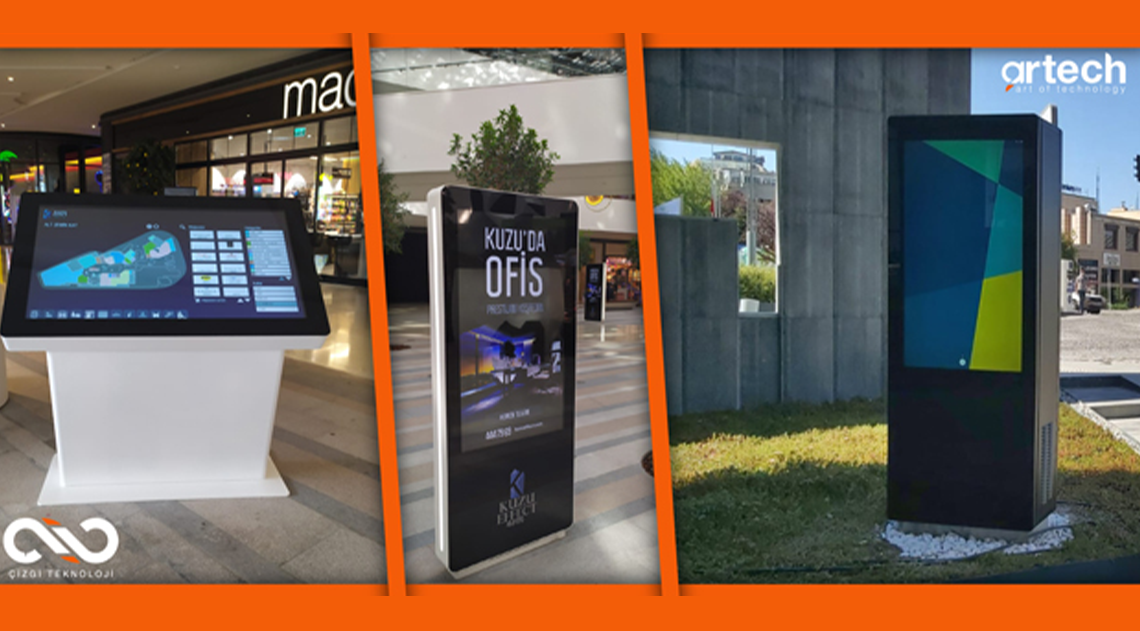 27/08/2020
We have installed Wayfinding Kiosks, Indoor and Outdoor Totem solutions for KUZU EFFECT Shopping Mall, one of the prestigious projects of Ankara / Turkey.
One of the ideal methods for shopping malls, which are preferred by people to shop, have fun and socialize, to host more visitors by strengthening their brand image and thus increasing their preference by both brands and customers, is Digital Signage Solutions developed for shopping malls that provide an interactive shopping experience.
You can facilitate your customers' experience in the Shopping Center by providing them with instant access to all necessary information and services with digital information solutions such as Professional Information Displays, Videowall, Wayfinding Kiosks, Totems, which you can position in the entrance area of the shopping mall, on the store, entertainment and food floors.
Artech Digital Signage and Kiosk Solutions with indoor (indoor) and outdoor (outdoor) options, where you can publish digital content in various formats, designed for architectural decoration and increase your brand visibility by placing your logo, you can easily reach and impress your visitors, offer better service and increase your customer base.
For detailed information about our special solutions that you can position at every point of shopping malls please visit; https://www.artech-ipc.com.tr/