We Positioned Our Artech Digital Signage Solutions in Medicana International İzmir Hospital.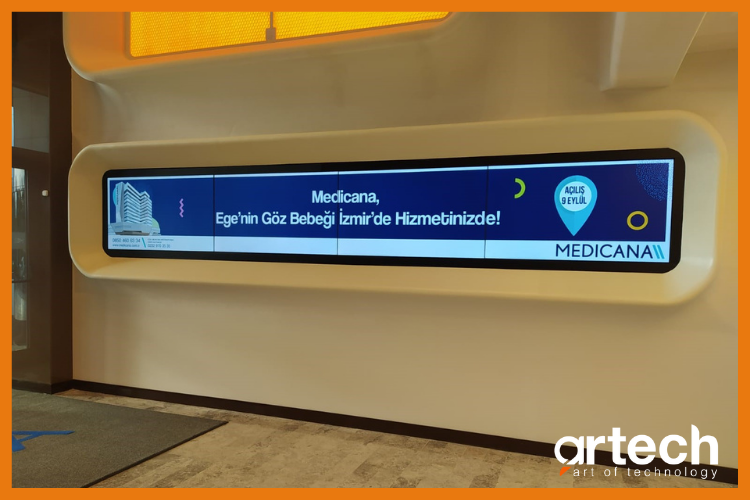 22/10/2020
We are happy to have installed 3x2 and 1x4 Artech Videowalls, 5 Artech Elevator Information Displays, and 60 Artech Polyclinic Door Information Displays in Medicana International Izmir Hospital, one of the most comprehensive health complexes in the Aegean Region.
Artech Digital Signage Solutions, one of the most effective communication tools; It has the advantages of cost-saving and efficiency, time-saving, multi-purpose usage, real-time announcement and creating a prestigious corporate image.
Artech Polyclinic Door Information Displays are durable, suitable for professional use, stylish, designed specifically for corporate identity and architectural decoration. They are used to guide patients and their relatives to the right areas and to inform them.
Artech Elevator Information Displays enable your visitors to make their short moments in elevators more compelling, informative and fun with the messages you give.
The content published with Artech Videowalls, which can be increased to the desired size with the combination of more than one screen, provides higher resolution and higher quality images, is shared with your visitors more remarkably and impressively.
Artech Digital Signage Solutions, which plays an essential role in the digitalization of hospitals, contributes to the creation of a safe environment for both hospital staff and visitors by maintaining social distance during the pandemic period with its information and guidance features.