We Support Istanbul Airport's Digital Transformation with our Artech Digital Signage and Kiosk Solutions.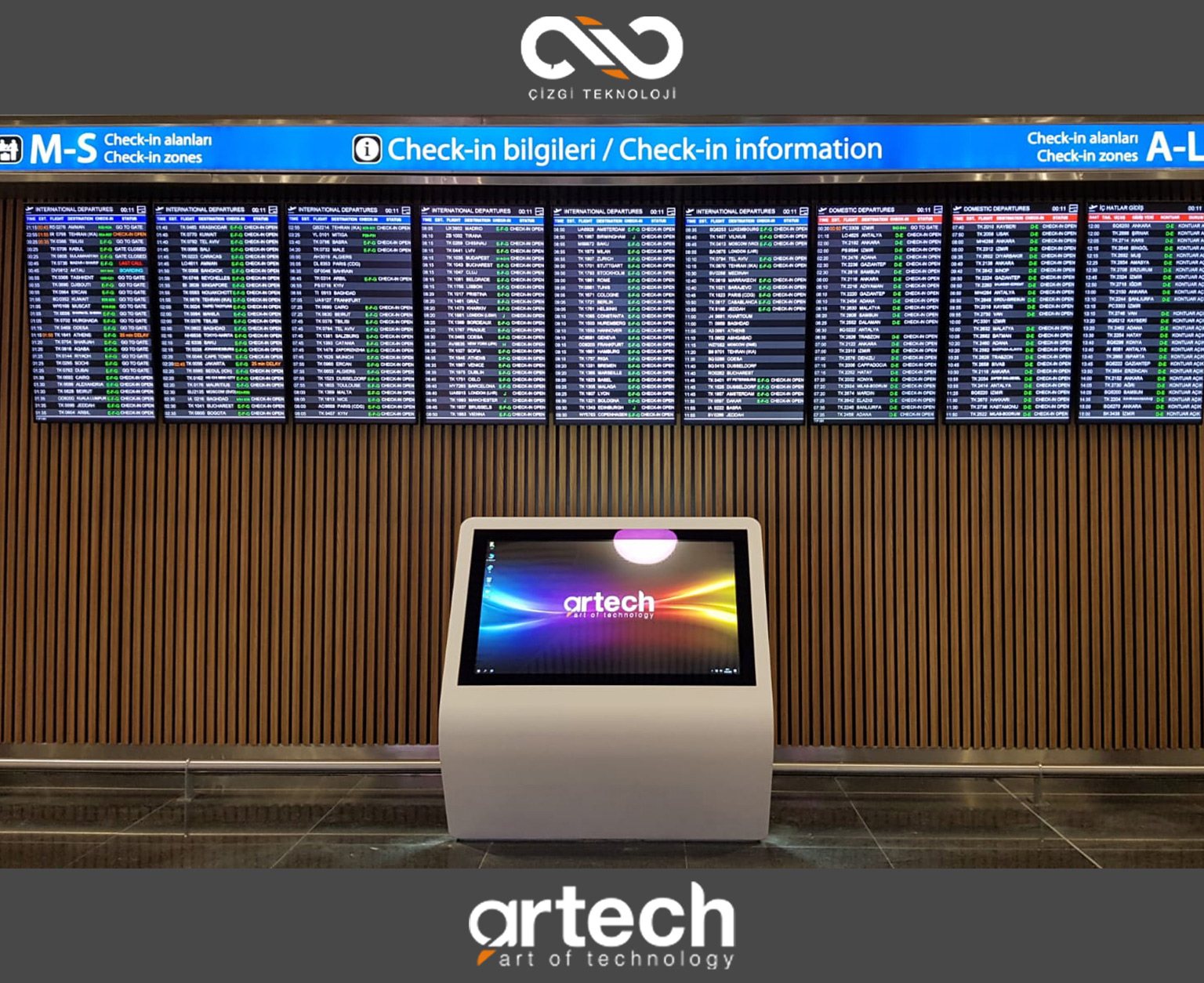 18/12/2020
As Çizgi Teknoloji, we are pleased to support the digital transformation of Istanbul Airport, which received the "Best in Europe in Digital Transformation" Award, with our Artech Digital Signage and Kiosk solutions.
The installation of our Artech Wayfinding kiosks continues at the points where the density is high at Istanbul Airport, which differs with its innovative technological services.
Wayfinding Kiosks are solutions that enable people to find their direction in wide scopes and reach to that location with a digital map drawn to them.
Artech TM-455 Series Wayfinding Kiosks, which are tailor-made, ergonomic, stylish and vandal-resistant, passengers at Istanbul Airport, one of the largest airports in the world, can reach their destination without contact, with the fastest and easiest route, without the support of the airport staff.
Artech Wayfinding Kiosks, which can be disinfected with IP65 front face protection, contribute to the creation of a safe environment for both airport employees and passengers by maintaining social distance during the pandemic period.