World Cerebral Palsy Day 💚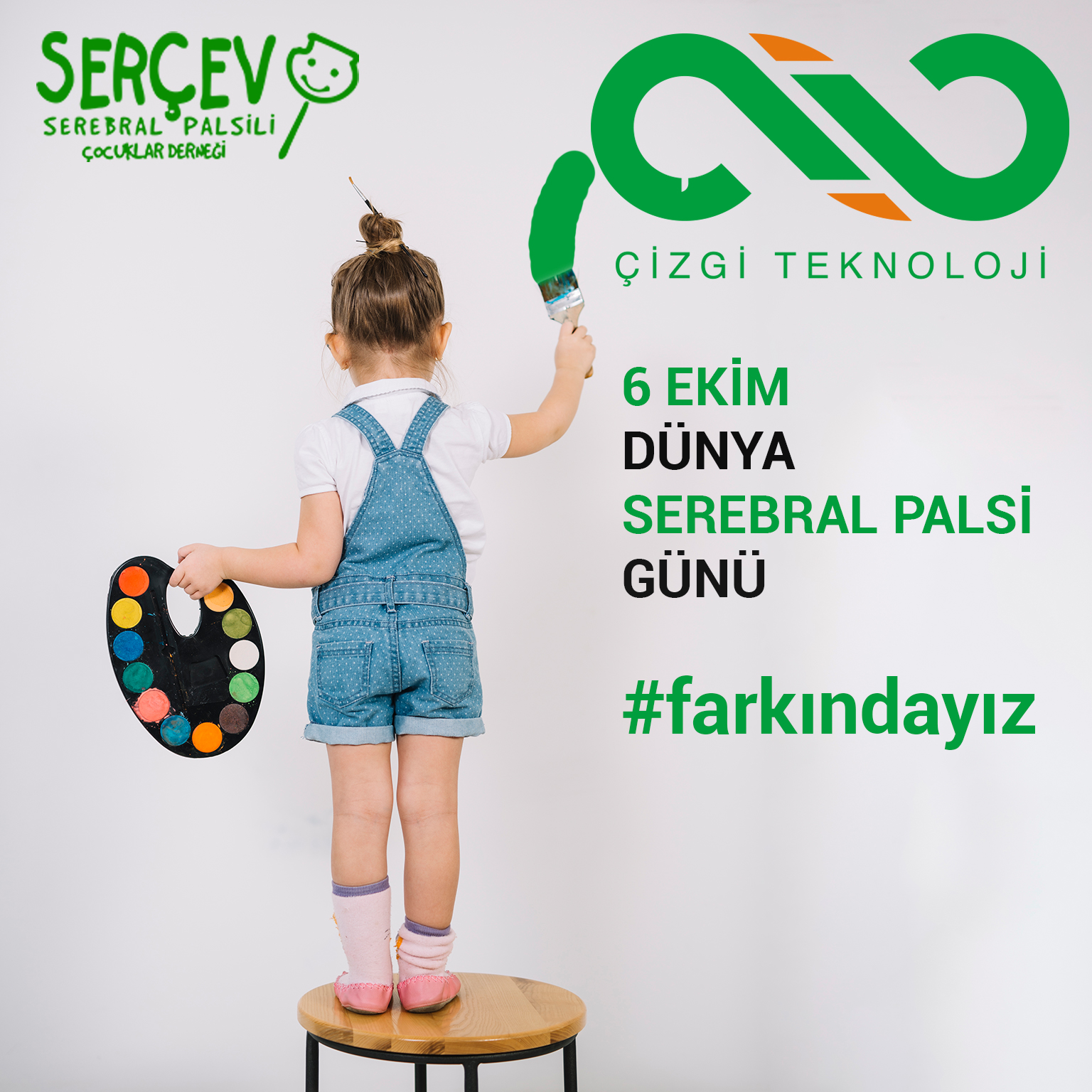 06/10/2020
October is recognized as Cerebral Palsy Awareness Month by more than 60 countries.
Cerebral palsy is a problem that affects muscle tone, movement and motor skills. It prevents the body's ability to act in a coordinated and purposeful way. It can also affect other body functions including motor skills and muscles, such as breathing, bladder and bowel control, eating and speech. In most cases, there are also problems with vision, hearing, and touch. Cerebral palsy is not a disease. Rather, it is a group of symptoms caused by brain damage that controls muscle movement. Cerebral Palsy is known to be 17 million worldwide, while in Turkey every year more than 6 thousand babies is usually diagnosed with Cerebral Palsy.
As Çizgi Teknoloji family, we took on "green", the color of Cerebral Palsy, which means renewal of life, on October 6, World Cerebral Palsy.
We continue to support SERÇEV (Association of Children with Cerebral Palsy) with the Istanbul Marathon we participated in last November and the donation we made in memory of our 26th anniversary and we invite everyone to participate in this meaningful awareness movement.